Motorcycle rental in Scotland
From our base between Glasgow Airport and the City Centre with bus and rail links close by we are easy to reach and can arrange free parking for those arriving by car. If you need collected from the airport or station just ask and we shall make the necessary arrangements.
We always offer the latest model bikes which are maintain to the highest standards with services conducted by local dealers. Tyres are changed more often than is strictly necessary to ensure every bike returns from hire with tread still well above the legal limit. Our bikes are cleaned and inspected on return and fully prepared for the next hire to ensure that as you leave on your tour each motorbike is in prime condition.
We expect to register our new fleet of rental motorcycles in May 2021 by which time we hope travel restrictions will be eased. Hospitality businesses are expected to recommence trade after 17th May though the regulations in England, Wales, Scotland and Northern Ireland are devolved matters and therefore may differ, so, best to check local rules before you go and review during your journey to ensure they have not changed.
Our rental motorcycles are supplied with two panniers (side cases) and a top box. Some might have an option to add a tank bag if additional luggage is required. They are also supplied with a GPS device. Saddle options are available on some models to ensure the reach is optimised for short or long legged riders and that each rider is comfortable with the bike. We can also adjust suspension to suit the rider, pillion and luggage to be carried. These additions are all included in the price.
Please return later or call us on +44 141 416 0230 for an update.
Rent a CFMOTO 650MT a great rival to the Kawasaki Versys 650 and Suzuki VStrom 650 offering a comparable parallel twin 650cc engine, Bosch fuel injection, engine protection bars, wind deflecting windscreen, integrated handguards and SHAD panniers, we think this bike offers all a rider needs if on a tighter budget.
Rent a CFMOTO 650GT with its parallel twin 650cc engine, Bosch fuel injection, SHAD panniers, taller windscreen and adjustable suspension with longer travel; this bike will be a perfect partner for long distance journeys.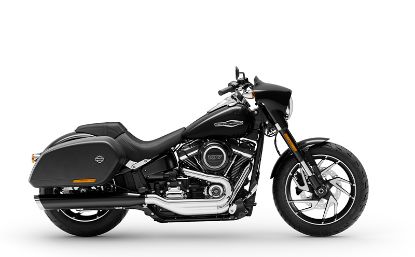 The Harley-Davidson Sports Glide offers an aggressive combination of cruising agility and long-distance touring